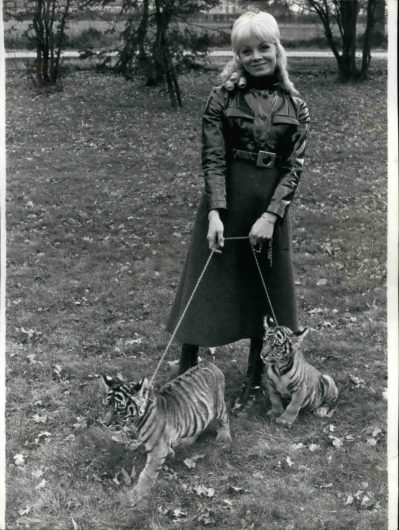 isabelle aubret
ENGLISH TEXT BELOW
Depuis la révolution bossa-nova à la fin des années 1950, l'évidence des influences brésiliennes sur la chanson française a été mise en exergue. Pierre Barouh ou Georges Moustaki, mais aussi une armée d'artistes moins exposés, ont fait de la Musica popular brasileira (MPB) un axe de prosélytisme au service d'un mode de vie brésilien cool et métaphysique, moderne et métissé. Certains avaient été séduits corps et âme par les langueurs poétiques de la bossa, d'autres n'avaient envie que de s'amuser, et puis il y avait ceux qui aimaient l'hybridation américaine, jazz-bossa, jazz-samba.
A la question presque fondamentale : qu'est-ce que la bossa-nova ?, l'un de ses créateurs, Joao Gilberto répondait : « Par le style, la cadence, pour tout, c'est de la samba. Au tout début, on n'appelait pas encore ça de la bossa-nova, nous chantions « une petite samba faite d'une seule note – Samba de uma nota so…. La discussion sur les origines de la bossa-nova est donc inutile ». Il est quand même utile de rappeler que ces magnifiques chansons brésiliennes, que le guitariste qualifie de samba, ont été triturées, décalées, mises en équilibre sur des accords improbables. « J'aime les choses penchées, cet entre-deux qui boite avec grâce », affirmait Pierre Barrouh, citant Jean Cocteau.
Sentimentale, arrangée aux violons ou issue d'une guitare magnifiée en souplesse, la bossa nova a très vite été transformée. Ce que nous donne à entendre Tchic, tchic , French Bossa Nova 1963-1974, résultat d'une réappropriation culturelle, qui passe par les Etats-Unis, et s'enrichit en France.
Révolution musicale, toujours aussi prégnante, la bossa nova est née à Rio. De 1956 à 1961, le Brésil vit des années dorées. En cinq ans, le pays s'invente une épure moderniste. Elu président de la République en 1956, Juscelino Kubitschek de Oliveira, type élégant au front large, manie un slogan prometteur : « Cinquante ans de progrès en cinq ans ». Il s'attelle vite à la tâche. Sans se soucier de creuser la dette, il lance le projet de la nouvelle capitale fédérale, Brasilia, dessinée par l'architecte communiste Oscar Niemeyer. Volkswagen ouvre des usines de pointe et créé la « fusquinha », la coccinelle. A Rio, la Vespa fait son apparition. Les éphèbes de l'Arpoador Surf Club croisent la « fille » d'Ipanema, Helô Pinheiro – la garota (« nana ») bronzée, entre la fleur et la sirène, qui promène ses 17 ans devant le bar Veloso, où de fieffés auteurs-compositeurs, Tom Jobim et Vinicius de Moraes, s'enivrent au whisky. Dès lors, la bossa symbolise le cool.
En 1958, Joao Gilberto enregistre Chega de Saudade, que les patrons de Philips renient en la qualifiant de « musique pour ­pédés ». Le directeur du marketing, qui, lui, y croit, fait presser en douce trois mille 78-tours, et les distribue à la sortie des collèges à Rio. Et c'est un raz-de-marée.

Andrea Parisy & Louis de Funes
Les jazzmen américains prennent le relais, en particulier le trompettiste Dizzy Gillespie et le guitariste Charlie Byrd. En novembre 1962, le ministère des affaires étrangères brésilien finance un concert « Bossa-Nova » au Carnegie Hall de New York, avec les pionniers du genre. Brouillon, le show vire au fiasco. Mais la troupe est invitée par Jackie Kennedy à la Maison Blanche. La première dame adore « the new beat » et en particulier Maria Ninguem, chanson de Carlos Lyra, reprise par la suite par Brigitte Bardot.
Au Brésil, le coup d'Etat militaire de 1964 coupe les ailes à l'euphorie. L'atmosphère délétère qui s'ensuit pousse bon nombre de musiciens brésiliens au départ, si ce n'est à l'exil. Ainsi, Tom Jobim, Sergio Mendes, Joao Gilberto rejoignent-ils les Etats-Unis. A New York, Joao Gilberto rencontre le saxophoniste Stan Getz. A cette époque, il est marié à la Bahianaise Astrud Weinert Gilberto, de père allemand. Elle n'a jamais chanté, mais elle a l'avantage de parler ­anglais. Getz lui demande donc de se substituer à son mari pour une interprétation de The Girl of ­Ipanema. L'album Getz/Gilberto avec Tom Jobim au piano, sort en mars 1964. Phil Ramone, le « pape de la pop » est aux manettes pour le son.
La bossa nova va arriver à Paris par le canal historique (Pierre Barouh, Baden Powell, Moustaki…), le canal « guitare-voix ». Mais la France aime le jazz, Paris a digéré les apports américains. Tout ce bon monde passe, ou est passé, par Saint-Germain-des-Prés. Le cabaret l'Escale est le haut lieu de l'Amérique Latine. On y retrouve Pierre Barrouh et ses amis, tel le Trio Camara, des as de la samba-jazz, dont l'unique album est publié par le label Saravah. Avec un groupe bizarrement dénommé Les Masques (qui cache entre autres Nicole Croisille et Pierre Vassiliu), le Trio Camara enregistre un drôle de Brazilian Sound, dont ce Il faut tenir présenté dans cette compilation bâtisseuse gourmande de raretés.
On y trouve en effet des amateurs éclairés de musiques aux marges, tels Jean-Pierre Sabar, auteur-compositeur (Hardy, Auffray, Leforestier…), organiste de pop rock français Balthazar. Sabar enregistre en 1975 Aurinkoinen Musiikkimatka sur un label finlandais, où figure le déjanté Vai, Vai, présenté ici. Nous voici sur les traces de musiciens brésiliens créateurs de formes électrifiées, avec claviers et synthétiseurs, marqué du sceau du funk et du disco, tels Sergio Mendes, Eumir Deodato ou Marcos Valle. Une forme que Véronique Sanson affectionne quand elle écrit en 1969 Jusqu'à la Tombée de la nuit pour Isabelle de Funès, nièce de Louis et grande amie de Michel Berger – Sanson reprendra ce titre pour l'album Sans Regret en 1992.
Summum de l'exotisme et du voyage, le Corto Maltese de Sylvia Fels, avec tam-tams, embruns et rumeurs maritimes. Le titre est extrait de l'album concept composé en 1974 par Jacky Chalard, Je suis vivant, mais j'ai peur, basé sur le roman de science fiction de Gilbert Deflez.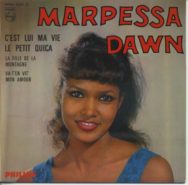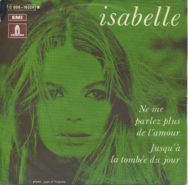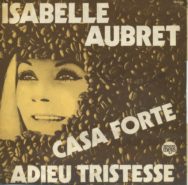 Pourtant, la bossa nova étend le champ du populaire. « Dans les années 1970, j'étais fan de Sergio Mendes, de Getz/ Gilberto. Je suis tombée en amour pour cette musique que je connaissais parce que j'avais été chanteuse d'orchestre », nous explique Isabelle Aubret qui livre, en 1971, un album composite : des covers du très funk Jorge Ben, d'Orfeu Negro, de Tom Jobim et Vinicius de Morais se mêlent à Jean Ferrat. « J'ai enregistré cet album pour les disques Meys à Paris, loin du brésil, avec de merveilleux musiciens, François Raubert, Roland Vincent, Alain Goraguer … ». C'est ce dernier qui écrit les arrangements de Casa Forte, titre très percussif emprunté à Edu Lobo, l'un des initiateurs de la bossa passée à la moulinette de la Californie. « Le jazz et la bossa s'étaient alliés pour produire une musique très rythmée. Moi, j'aime chanter, cela permet de rêver, de s'amuser, de se défoncer sur scène, et avec ces titres, j'avais un sentiment de joie, ça balance, on chante en dansant ».
Les tournées mondiales des chanteurs français, et les désirs de tropiques, passent souvent par Rio, ses mornes, sa forêt, ses caipirinhas et ses corps bronzés. Il y a des surprises, comme ce Iemenja (Iemanja est la déesse de la mer dans le candomblé, la religion afro-brésilienne). Tout comme le compositeur est musicien Jean-Pierre Lang, installé à Sao Paulo, Claire Chevalier apprend le Brésil au Brésil. En 1970, la chanteuse et peintre publie un 45 T, Mon mari et mes amants, sous le pseudonyme improbable de Clarinha (petite Claire). Elle vit alors à Rio, avec son mari, Joël Leibovitz, qui a fondé un groupe, Azimuth, et possède un label de disque spécialisé dans les « sambas enredos », les chansons de défilés des écoles de sambas.
Pour la face B, elle met Pierre Perret à contribution, pour qu'il pose des paroles sur une composition de Carlos Imperial: « Oh déesse de la mer, o déesse Iémenja, j'apporte une rose blanche pour parer tes longs cheveux … ». « Perret était passé nous voir, et nous, nous amusions, se rappelle Joël Leibovitz. Iémenja, c'était pour le plaisir, nous l'avons enregistré au studio Havaí, derrière la Central du Brasil [la gare centrale]. L'arrangeur Erlon Chaves, qui a travaillé avec Elis Regina, nous a rejoints », apportant son lot de percussions afro brésiliennes et de cuivres funky.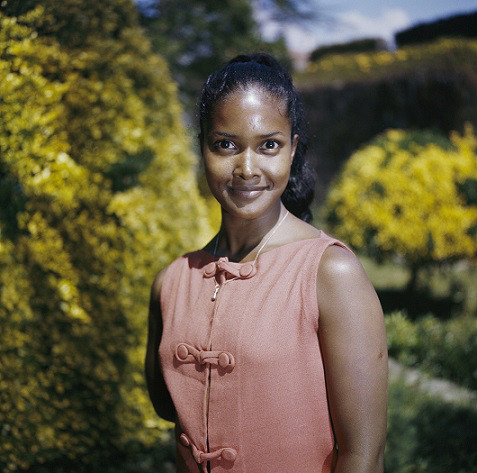 Marpessa Dawn
Il y a parfois comme un malentendu dans cette histoire franco-brésilienne : la bossa, certes hédoniste, est perçue comme rigolote, alors même que les poètes qui en ont écrit les textes philosophent sur la condition humaine. Ses interprètes français la tire vers un univers carnavalesque très éloigné de ses fondamentaux. Ainsi, Jean Constantin reprend-t- il la célèbre Samba da minha terra, ode à l'art de la samba du composteur classique bahianais Dorival Caymmi, sous le titre aguichant de Pas tant de tchi tchi pompon : « Sur ton embarcadère pas de tchi tchi/ quand tu te cambres, tu sais que tout est bon » (paroles de Gérard Calvi). Ce précipité de bossa « bac à glaçons » vise l'absurde, mais garde une certaine élégance.
En effet, Jean Constantin n'est pas la moitié d'un idiot, l'homme rondouillard porte une moustache XXL et fait dans la fantaisie, (Les pantoufles à papa, Le pacha, empreints de cha-cha-cha-cha, de salsa ou de jazz) mais il est aussi le parolier de Mon manège à moi interprété par Edith Piaf , le compositeur de Mon Truc en plume de Zizi Jeanmaire et de la B.O. des 400 Coups de François Truffaut. Le Poulpe, paru en 1970, dont est extrait cette bossa, a été arrangé par Jean-Claude Vannier, complice du Melody Nelson de Serge Gainsbourg. Bref : « Y en a assez comme samba/A jauger de l'ombrelle/Car ma pauvre cabeza/Va mourir au soleil ».
Même l'actrice américaine Marpessa Down, qui pourtant fut au cœur de la révolution bossa nova en tenant le rôle d'Euridyce dans le film de Marcel Camus Orfeu Negro, Palme d'or à Cannes en 1959, donne dans le cliché avec Je voudrais parler au petit cuica – « Dis moi comment tu fais pour donner toujours envie de danser/C'est vrai je dois l'avouer, à ta magie je ne peux pas résister » – en conséquence, on entend la cuica, ce petit tambour à friction hérité des Bantous.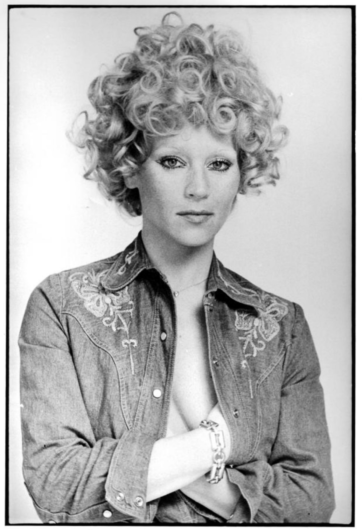 Ann sorel
Mais la bossa nova a de multiples facettes. Sociétales, bien sûr, qui poussent des actrices symboles de libération de la femme, telle Brigitte Bardot, Jeanne Moreau, ou Sophia Loren à se livrer à l'exercice de la bossa accélérée. En février 1963, Sophia Loren enregistre à Rome un album en français, Je ne t'aime plus, où figure De jour en jour, une bossa écrite par deux Italiens, Armando Trovajoli et Tino Fornai, et qui sortira un peu plus tard chez Barclay. La bossa accompagne les années 1960-1970, celles de la libération des mœurs. Ann Sorel, qui interprète ici La Poupée des favellas, avait fait sensation avec L'amour à plusieurs, une chanson provoc de Frédéric Bottom et Jean-Claude Vannier. Quant à l'actrice Andrea Parisy, elle avait affiché son effronterie bourgeoise dans Les Tricheurs de Marcel Carné avant d'interpréter Les mains qui font du bien. Et puis, voici l'amie de Boris Vian, Magalie Noël, l'interprète de Johnny fais-moi mal, embauchée pour Une énorme Samba, composée par l'arrangeur de Gainsbourg, de Bobby Lapointe ou de Jean Ferrat, Alain Goraguer (paroles de Frédéric Botton), exercice totalement carnavalesque « sans chemise ni pantalon ».
Mais au finale, de quel bois est fait la bossa nova ? Réponse par Christianne Legrand, fille de Raymond, chef d'orchestre, sœur de Michel, compositeur: « Avec des je, avec des jà » – jà signifie « tout de suite » en portugais. En 1972, la chanteuse experte en jazz vocal au sein des Double Six publie Le Brésil de Christianne Legrand. Deux chansons présentées sur la compilation Tchic Tchic démontre que la bossa, jazz, funk, rock, etc. fonctionne comme un couteau suisse : elle sert à dénoncer des avenirs bouchés, ou les miracles, HLM et ciné roman, Cent mille poissons dans ton filet, deux titres sortis de la BO de O Cafona, une telenovela à succès, diffusée, à l'époque en noir et blanc, sur TV Globo. Le premier a été adapté en français par la combattante et amie de la tribu des Legrand, Agnès Varda. La seconde se contente de jouer sur les mots, de les bousculer dans une roulade estivale : ton, thon, Tom, avec vagues, rires et scats.
Véronique Mortaigne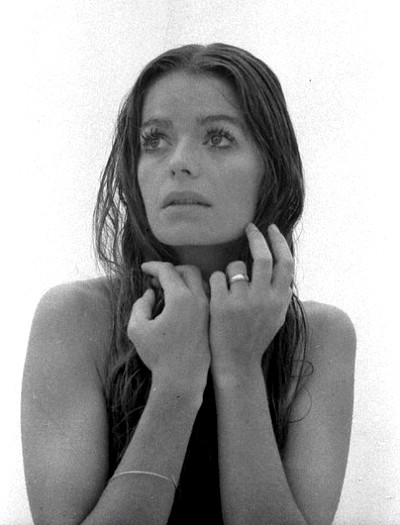 Isabelle de Funes
///////////////////////////////////////////////
Ever since the late 1950s bossa-nova revolution, Brazil's influence on French music has been undeniable. Pierre Barouh, Georges Moustaki and a vast array of lesser known artists, all made the Musica Popular Brasileira (MPB) an axis of promotion at the service of a cool and metaphysical, modern and mixed Brazilian lifestyle. Some were seduced by the poetic languors of the bossa, some were looking for fun, and others just loved the American hybridization of jazz-bossa, jazz-samba.
What is bossa nova? One of its creators, Joao Gilberto said: "Its style, cadence, everything is samba. At the very start, we didn't call it bossa nova, we sang a little samba made up of a single note – Samba de uma nota so …. The discussion around the origins of bossa nova is therefore useless". It is nevertheless useful to remember that these magnificent Brazilian songs, which the guitarist describes as samba, were shifted and balanced around improbable chords. "I like things that lean, the in-betweens that limp with grace," said Pierre Barrouh, quoting Jean Cocteau.
With emotion, arrangements for violin and supple guitar licks, bossa nova rapidly changed. A transformation that can be heard in the Tchic, tchic, French Bossa Nova 1963-1974 compilation, the result of a cultural reappropriation, which traveled through the United States and supplemented itself in France.
A musical revolution that has remained significant, bossa nova was born in Rio. From 1956 to 1961, Brazil lived through its golden years. In five years, the country had invented its modernist style. Elected president in 1956, Juscelino Kubitschek de Oliveira, an elegant man with a broad forehead, brandished a promising slogan: "Fifty years of progress in five years". He quickly got to work. Not worried about increasing debt, he launched the project for a new federal capital, Brasilia, designed by the communist architect Oscar Niemeyer. Volkswagen opened state-of-the-art factories and created the "fusquinha", the Beetle. In Rio, the Vespa made its first appearance. The Arpoador Surf Club crew run into the "girl" from Ipanema, Helô Pinheiro – the tanned garota ("chick"), between a flower and mermaid, who at 17 walked by the Veloso bar, where the fiery author and composer, Tom Jobim and Vinicius de Moraes, were getting drunk on whiskey. From then on, bossa symbolized cool.
In 1958, Joao Gilberto recorded Chega de Saudade, which the directors of Philips denied, calling it "music for fagots". The marketing director, who believed in it, secretly pressed 3000 78-inch vinyls and distributed them at schools around Rio, creating a tidal wave.
American jazzmen then took over. In particular, trumpeter Dizzy Gillespie and guitarist Charlie Byrd. In November 1962, the Brazilian Ministry of Foreign Affairs funded a "Bossa-Nova" concert at Carnegie Hall in New York, inviting the genre's pioneers. Unprepared, the show soon turned to disaster. But the troupe was invited to the White House by Jackie Kennedy. The first lady loved "the new beat" and in particular Maria Ninguem, a song by Carlos Lyra, later covered by Brigitte Bardot.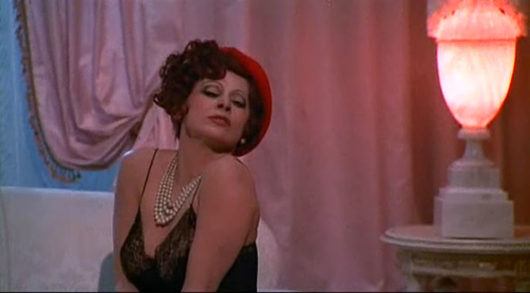 Magalie Noel
In Brazil, the 1964 military coup quickly ended this euphoria. The destructive atmosphere that ensued pushed many Brazilian musicians to leave, if not to exile. Thus, Tom Jobim, Sergio Mendes and Joao Gilberto arrived to the United States. In New York, Joao Gilberto met saxophonist Stan Getz. At the time, he was married to the Bahianese Astrud Weinert Gilberto, who had a German father. She had never sung before, but she knew how to speak English. Getz therefore asked her to replace her husband on The Girl From Ipanema. The Getz/Gilberto record with Tom Jobim on piano, was released in March 1964. Phil Ramone, the "pope of pop" was in charge of sound.
Bossa nova arrived in Paris through the classic "guitar-voice" channel (Pierre Barouh, Baden Powell, Moustaki…) But France loved jazz and Paris had already welcomed its American contributors. All these good people were to pass through Saint-Germain-des-Prés. The cabaret l'Escale became the Mecca of Latin American sound where one could find Pierre Barrouh and his friends, such as the Camara Trio, samba-jazz aces, whose only record was published by the Saravah label. With a band strangely called Les Masques (a band that included Nicole Croisille and Pierre Vassiliu, among others), the Camara Trio recorded an interesting Brazilian Sound, including the track Il faut tenir which is present on this tasty compilation of rarities.
Other enlightened musicians can also be found on the compilation, such as Jean-Pierre Sabar (songwriter for Hardy, Auffray, Leforestier …) and the French pop rock organist Balthazar. In 1975, Sabar recorded Aurinkoinen Musiikkimatka on a Finnish label, which featured the crazy Vai, Vai, included on this record. We are now following the footsteps of Brazilian electronic musicians such as Sergio Mendes, Eumir Deodato or Marcos Valle who created funk and disco sounds on their keyboards and synthesizers. A style that influenced Véronique Sanson when she wrote Jusqu'à la Tombée de la nuit in 1969 for Isabelle de Funès, the niece of Louis and a great friend of Michel Berger – Sanson did end up singing this track on her 1992 Sans Regret record.
The pinnacle of exoticism and travel, Sylvia Fels' Corto Maltese includes bongos, sea mist and ocean sounds. The title was taken from Jacky Chalard's concept album written in 1974, Je suis vivant, mais j'ai peur (I am alive, but I am scared), based on Gilbert Deflez's science fiction novel.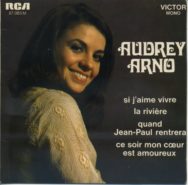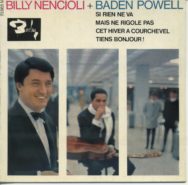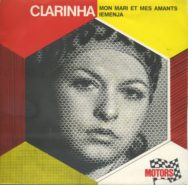 However, bossa nova extended the scope of popularity. "In the 1970s, I was a fan of Sergio Mendes, Getz / Gilberto. I fell in love with this music that I knew because I had been an orchestral singer, " explained Isabelle Aubret, who in 1971 delivered a composite record of covers by the very funky Jorge Ben, Orfeu Negro, Tom Jobim, Vinicius de Morais and Jean Ferrat. "I recorded this album for Meys Records in Paris, far from Brazil, with wonderful musicians, François Raubert, Roland Vincent, Alain Goraguer…". The latter wrote the arrangements for Casa Forte, a very percussive title borrowed from Edu Lobo, one of the initiators of the bossa who spent time in California. "Jazz and bossa came together and produced very rhythmic music. I love singing, it allows me to dream, to have fun, to feel a high on stage, and these songs brought me joy, made me swing, my singing felt like a dance."
The world tours of French singers and their desire for the tropics, often brought them to Rio with its hills, forests, caipirinhas and tanned bodies. There are surprises though, like this Iemenja (Iemenja is the goddess of the sea in the Afro-Brazilian candomblé religion). Not unlike the composer and musician Jean-Pierre Lang, based in Sao Paulo, Claire Chevalier taught Brazil to Brazil. In 1970, the singer and painter published a 45-inch vinyl, Mon mari et mes amants (My husband and my lovers), under the improbable pseudonym of Clarinha (little Claire). She was then living in Rio, with her husband, Joël Leibovitz, who founded a band called Azimuth, and who owned a record label specialized in "sambas enredos" songs for samba school parades.
For its B side, she asked Pierre Perret to come up with lyrics for a song composed by Carlos Imperial: "Oh goddess of the sea, o goddess Iemenja, I bring a white rose to adorn your long hair …" . "Perret came to see us, and we had fun, remembers Joël Leibovitz. We wrote Lemenja for fun, we recorded it at the Havaí studio, behind the Central do Brasil [ the central station]. Erlon Chaves, the arranger who worked with Elis Regina, joined us" adding his share of Afro-Brazilian percussions and funky brass to the mix.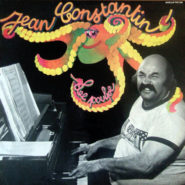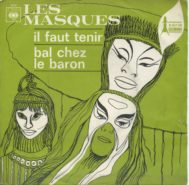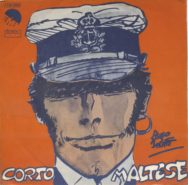 There is a common misunderstanding in Franco-Brazilian history: that bossa, admittedly hedonistic, is perceived as funny, even though the poets who wrote the texts are often philosophizing on the human condition. Its French interpreters pull it towards a carnival inspired universe, far removed from its fundamental essence. Thus, Jean Constantin covered the famous Samba da minha terra, an ode to the art of samba written by the classic Bahian composer Dorival Caymmi, renaming it with the enticing title of Pas tant de tchi tchi pompon: "On your pier there is no tchi tchi / when you arch your back, you know everything is alright "(lyrics by Gérard Calvi). This expedited bossa aims for the absurd, but retains a certain elegance.
Indeed, Jean Constantin was not an idiot, the rather large man had a huge mustache and liked fantasy, (Les pantoufles à papa, Le pacha, inspired by cha-cha-cha-cha, salsa and jazz) but he was also the lyricist of Mon manège à moi interpreted by Edith Piaf, the composer of Mon Truc en plume by Zizi Jeanmaire and the soundtrack of François Truffaut's 400 Blows. Le Poulpe, published in 1970, from which this bossa is extract, was arranged by Jean-Claude Vannier, an accomplice of Serge Gainsbourg's Melody Nelson. In short: "There is enough of samba / By looking at the parasol / Because my poor cabeza / Is going to die in the sun".
Even the American actress Marpessa Down, who was at the heart of the bossa nova revolution with her role as Euridyce in Marcel Camus' film Orfeu Negro, winner of the 1959 Cannes Palme d'or, fed the clichée with Je voudrais parler au petit cuica – "Tell me how you manage to always make people want to dance / It's true, I must admit that I cannot resist your magic" – in consequence, once can hear the cuica, a little drum inherited from the Bantu.
But bossa nova had many angles. Societal, of course, pushing actresses who were symbols of women's liberation like Brigitte Bardot, Jeanne Moreau, or Sophia Loren to engage in the exercise of accelerated bossa. In February of 1963, Sophia Loren made a record in French in Rome, Je ne t'aime plus, featuring the song De jour en jour, a bossa written by two Italians, Armando Trovajoli and Tino Fornai, which was released a little later by Barclay. Bossa accompanied the 1960s, a decade of moral liberation. Ann Sorel, who interpreted La Poupée des favellas, caused a sensation with L'amour à plusieurs, a provocative song written by Frédéric Bottom and Jean-Claude Vannier. As for the actress Andrea Parisy, she displayed her bourgeois cheekiness in Marcel Carné's Les Tricheurs before interpreting Les mains qui font du bien. And Magalie Noël, the friend of Boris Vian, who sung Johnny fais-moi mal, was hired to sing Une énorme Samba, composed by Alain Goraguer (arranger to Gainsbourg, Bobby Lapointe and Jean Ferrat) with lyrics by Frédéric Botton.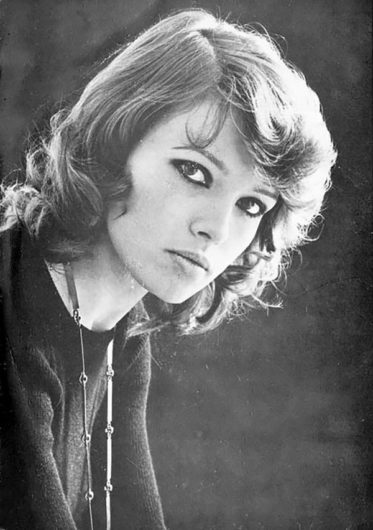 Francois Legrand
But in the end, of what wood is bossa nova made of? The answer is given by Christianne Legrand, daughter of Raymond the conductor, and sister to Michel the composer: "With me, with jà" – jà means "immediately" in Portuguese. In 1972, the singer, an expert in vocal jazz and a member of the Double Six, published Le Brésil de Christianne Legrand. Two songs included on the Tchic Tchic compilation that demonstrate how bossa, jazz, funk, rock, etc. work like a swiss army knife: the music is used to denounce broken systems, or miracles, HLM et ciné roman, Cent mille poissons dans ton filet, two songs from the O Cafona soundtrack, a successful telenovela broadcast, at the time in black and white, on TV Globo. The first was adapted in French by the fighter and friend of the Legrand tribe, Agnès Varda. The second is content with a play on words, jostling them into a summer fun.
Véronique Mortaigne