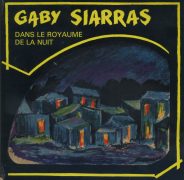 En nous allé danser boogaloo !
Et soudain, dès les premières notes de piano, une fièvre hystérique transcende la salle : les musiciens s'agitent sur le podium, les danseurs se bousculent sur la piste, leurs souliers vernis glissent sur le parquet laqué, et tous se mettent à hurler en rythme : « Haaa… bi-bi ! »
À chaque représentation, c'est la même folie, et les dancefloors new yorkais tremblent. Le sextet de Joe Cuba atteint un niveau de notoriété inouïe grâce à ce nouveau morceau, une bombe judicieusement intitulé « Bang Bang ». Beaucoup d'autres détonations du même genre résonnent bientôt dans les ballrooms de la Big Apple. Au cours de l'année 1966, un rythme nouveau se répand tel une trainée de poudre sur les trottoirs de Spanish Harlem et les ondes des radios locales. « Du boogaloo », dit-on. Comme aucun autre genre auparavant, cette musique réunit les afro-américains et les hispaniques. Ces communautés voisines fréquentaient les mêmes soirées depuis longtemps, mais ne guinchaient pas sur les mêmes morceaux : les Noirs attendaient les séries de rythmes n'blues et de soul alors que les latinos se réservaient pour le cha-cha-cha et la pachanga. Syncrétisme ultime des styles en vogue dans le Barrio, le boogaloo est souvent désigné comme « la première musique Nuyoricaine. »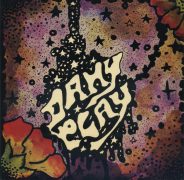 Si les puristes affirment qu'on peut en déceler les prémices sur la reprise de « Watermelon Man » par Mongo Santamaria, ou sur « El Watusi »  par Ray Barretto en 1963, c'est véritablement à partir de 1966 qu'il s'impose comme la plus éclatante incarnation de son époque, tant musicalement que politiquement. Car un ouragan de révolution souffle alors sur l'ameriKKK : dans le sillage des revendications des Black Panthers et de la Young Lords Organisation, les minorités se rassemblent dans la rue pour arracher leurs droits à l'establishment. La naïveté des paroles du tube « I Like It Like That », enregistré par l'orchestre de Pete Rodriguez pour Alegre Records en 1966, est trompeuse : elle doit surtout être interprétée comme l'expression la plus directe, la plus fulgurante de l'affirmation d'une identité. Les Noirs et les Hispaniques assument leur couleur de peau et leurs origines tout en se revendiquant américain. Le boogaloo s'incruste sur la B.O. d'une révolution sociale qui embrase le pays, il en donnera le tempo jusqu'au crépuscule des années 60 (avant d'être à son tour éclipsé par la salsa.)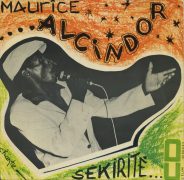 « Le Boogaloo, ce sont les jeunes qui tentent de s'en sortir, c'est l'apport des immigrés, et l'évolution musicale ! » Éructe Johnny Colon dans l'excellent documentaire We Like It Like That, à voir absolument.
L'énergie du boogaloo séduit également la jeunesse d'autres horizons, au-delà des frontières des Etats-Unis, et particulièrement dans le berceau caraïbe : à Cuba, Porto Rico, en Dominique, et aussi aux Antilles Françaises. De Fort-de-France à Pointe-à-Pitre, des cadences modernes ringardisent les vieilles biguines et les mazurka des grands orchestres antillais dont la noblesse se transmettait au sein de longues lignées de virtuoses, de père en fils chez les Siobud, Stellio, Fanfant, ou encore Coppet. Lorsque le boogaloo débarque dans les « îles à sucre » en même temps que d'autres genres musicaux aux claviers amplifiés et aux guitares électrifiées, cette nouvelle vague bouscule les hiérarchies et les usages : inutile de savoir lire la musique pour se proclamer musicien désormais, il suffit d'avoir de la feuille et d'être branché sur les nouveaux sons des radios internationales. « J'étais à Paris pour mes études au début des années 60, raconte Fred Aucagos, le premier rockeur de Guadeloupe. Mais je n'allais pas trop en cours, je fréquentais le Golf Drouot, avec Eddy, Johnny, Dick Rivers… Quand je suis rentré en Guadeloupe en janvier 1966, j'ai rapporté sur l'île le premier ampli à réverbération et la première guitare électrique. J'étais yéyé, je voulais jouer cette musique chez moi. » Aucagos commence par revisiter les standards du rock français et yankee, mais les musiciens de son groupe, les Vikings de la Guadeloupe, le persuadent rapidement de chanter en créole, puis d'intégrer du tambour ka, d'enrôler des cuivres latins… On entend, sur « Ti Man'zelle » de Fred Aucagos, un savant mélange d'importations en provenance de la métropole, des Etats-Unis et des îles voisines. Avec, au bout du compte, un ultime désir : incendier les bals antillais.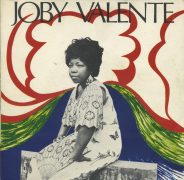 Sur la piste des clubs prestigieux, à La Bananeraie en Martinique et à la Cocoteraie en Guadeloupe par exemple, les musiciens s'essayent au boogaloo dans des interprétations rarement très orthodoxes, et c'est bien ce qui donne à cette compilation sa singularité et son panache. Elle intègre des influences en provenance du continent africain grâce au Rico Jazz (une adaptation de « Si Tu Bois Beaucoup » de l'orchestre de rumba congolaise O.K Jazz). On se frotte au « Jerk Vidé » d'un David Martial qui ne s'est pas encore travesti en cliché doudouiste. Avec la gouaille du guyanais Dany Play (« Mais Tu Sais »), et la pétulance de Joby Valente (« Disk La Rayé » avec Camille Soprann' au saxophone), on (re)découvre des standards publiés il y a un demi-siècle sur les deux labels historiques en Guadeloupe : Aux Ondes du producteur Raymond Célini, et Disque Debs dont le patron Henri Debs s'illustre aussi au micro sur « Ou Pas Z'ami En Moins ».
Dans un autre genre, « Ou Que Di Moin » de Monsieur X est un pamphlet de funk créole, ni latin, ni festif, pas strictement du boogaloo. Car le rythme nuyorican n'était qu'une infime partie de ce que jouaient les orchestres antillais, et il intégrait facilement des éléments de biguine ou de compa haïtien. Cette compilation s'autorise ainsi de petits écarts, pour le plaisir, en assumant des morceaux sur lesquels le boogaloo est d'abord une influence. Avec l'aide de Jean-Baptiste Guillot du label Born Bad, le digger Julien Achard a cherché certains de ces disques pas moins de trois ans, afin de rassembler ici le meilleur du boogaloo créole. Le charme du son restauré de ces vieux 45 tours irrésistibles n'a d'égale que la fougue des interprétations. « Sauvagement Sexy », comme le chante Gaby Siarras.
David Commeillas
/////////////////////////////////////////////
Suddenly, as soon as the first piano notes are heard, a hysterical frenzy transcends the venue: musicians waddle onto the stage, dancers rush on the dancefloor, their patent shoes gliding on the lacquered wood flooring, and everyone sings along to the rhythm of "Haaa… bi-bi!". Each performance brings the same madness, and night clubs all over New York are shaking.
 Joe Cuba's sextet skyrockets to fame with their new song, cunningly named « Bang Bang ». Many similar deflagrations would soon shake ballrooms across the Big Apple. Over the year 1966, a new pulse spreads like wildfire on the sidewalks of Spanish Harlem and local radio waves.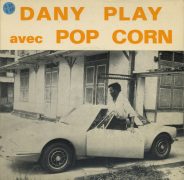 "This is boogaloo", you could hear. Like no music genre ever before, it brought together African Americans and Latinos. The two communities had been attending the same parties for a while, but they wouldn't boogie to the same tracks: as Black people waited for the rhythm n blues and soul tunes, Latinos saved their energy for the cha-cha-cha and pachanga.
 As the ultimate musical syncretism of popular genres in the Barrio, boogaloo is often described at « the first Nuyorican music ». Purists claim that you can hear the premises of the genre in the cover of "Watermelon Man" by Mongo Santamaria, or in Ray Barretto's "El Watusi" in 1963. But it is in 1966 that it established itself as the most vibrant incarnation of its time, both musically and politically.
 A revolutionary hurricane was then blowing on Amerika: in the trail of the Black Panthers and the Young Lords Organization, minorities were gathering in the streets to reclaim their rights from the establishment. The apparent naivety of the lyrics of the hit "I Like It Like That", recorded by Pete Rodriguez's orchestra for Alegre Records in 1996, is misleading: it must be interpreted as the most direct and dazzling affirmation of an identity.
Blacks and Hispanics were now embracing their skin colors and origins, while asserting their American identity. Boogaloo made it way on the soundtrack of a social revolution overtaking the country, and lend it its tempo until the end of the decade, before it got overshadowed by salsa. « Boogaloo is youths trying to make it, it's immigrant influence, it's musical development.", says Johnny Colon in the must-see documentary We Like It Like That.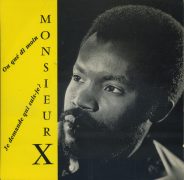 Boogaloo's energy seduced young people from different backgrounds, well beyond the borders of the U.S.A., and especially in the Caribbean cradle land: in Cuba, Puerto Rico, Dominica, and all the way to the French West Indies. From Fort-de-France to Pointe-à-Pitre, old biguines and mazurkas from West Indian orchestras strong of a bloodline of virtuosos, from father to son in the likes of Siobud, Stellio, Fanfant or Coppet, became outdated by those modern beats.
When boogaloo overtook the West Indies, at the same time as other music genres with amplified keyboards and electrified guitars, this new wave knocked out hierarchy and habits. The necessity to learn how to read music to call yourself a musician became obsolete, as you only needed a good pair of ears and to be tuned on the new sounds from the international radios.
 "I was a student in Paris in the early 60s", recalls Fred Aucagos, Guadeloupe's first rock musician. But I didn't go much in class, I was hanging out with Golf Drouot, with Eddy Mitchell, Johnny Halliday, Dick Rivers… When I went back home in January 1966, I brought back on the island the first reverb amplifier and the first electric guitar. I was yé-yé, I wanted to play this music home."
Aucagos started by revisiting the standards of French and Yankee rock, but the musicians in his band, the Vikings of Guadeloupe, persuaded him to sing in Creole, to add some ka drums, hire some Latin brass… On Fred Aucagos' "Ti Man'zelle", we can hear a subtle mix of imports from the mainland, the U.S.A and the neighboring islands. With only one desire in the end: fire up the West Indies balls.
On the dancefloors of the most prestigious nightclubs, such as La Bananeraie in Martinique or La Cocoteraie in Guadeloupe, musicians dabbled with boogaloo coming up with rather unorthodox interpretations, and this is precisely what gives this compilation its singularity and panache. It incorporates influences from the African continent thanks to the Rico Jazz (an adaptation of "Si Tu Bois Beaucoup" of the Congolese rumba orchestra O.K Jazz).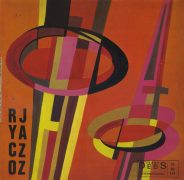 It rubs elbows with the "Jerk Vidé" of a David Martial before he turned in a doudouiste cliché. With the cheeky humor of the Guyanese Dany Play ("Mais Tu Sais"), the perkiness of Joby Valente ("Disk La Rayé" with Camille Soprann' on sax), we (re)discover forgotten classics published half a century ago on the two historical labels in Guadeloupe: Aux Ondes of producer Raymond Célini, and Disque Debs whose boss Henri Debs can be heard behind the mic on "Ou Pas Z'ami En Moins". 
In another style, "Ou Que Di Moin" from Monsieur X is a Creole funk pamphlet, neither Latin, nor festive, and not strictly boogaloo for that matter. The Nuyorican rhythm is a tiny fraction of what the West Indies orchestras were playing, and they would often incorporate biguine and Haitian kopi elements. This compilation allows some deviations, for the fun of it, presenting tracks where boogaloo is more of an influence.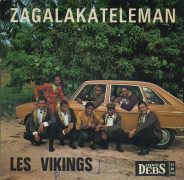 Assisted by Jean-Baptiste Guillot of the Born Bad label, Julien Achard spent more than three years digging some records to compile the best of the Creole boogaloo. The charm of the restored sound of these old 7" vinyl records is only matched by the ardor of the interpretations. "Sauvagement sexy", wildly sexy, as Gabby Siarras sings.
Credits :
Conception & réalisation : Julien Achard & JB Guillot
Clearance : Jb Guillot
Texte : David Commeillas
Traduction : Diane Lebel
Restauration & mastering : Norscq
Artwork : FLX