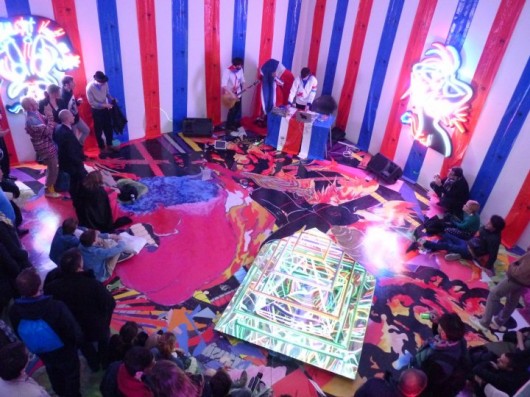 The three-headed musical creature La Chatte was born in 2003 in Paris, formed by Vava Dudu, a pluridisciplinary artist, Stéphane Argillet aka Stereovoid, visual and sound artist member of the French collaborative France Fiction, and Nikolu, a polymorphous musician.
Their music, a kind of post-punk electro-zouk, is ryhthmic, dark, distorted, strident and chocolate-flavored.
Renowned for their head blowing performances, the band has remained so far really discrete with its discography focussing on live collaborations with the likes of vivid astro focus or Voin de Voin for instance, crossing roads all over Europe.
We are proud to put out their first album: Bastet, a collection of realistic-futurist songs, could be the hypnotic soundtrack of a dance club haunted by ethereal voices, sharpened guitars and dark rhythms.
Get the album from Tsunami Addiction