On le sait, c'est toujours la première fois qui est la plus forte : il n'y a qu'une seule expérience de la révélation, un seul flash terrassant. Puis c'est la course inévitable, épuisante, à la redite, la recherche fébrile du choc intial, la répétition et l'accumulation vaines, empoisonnées par la conscience, l'analyse, l'âge : et la sensation de la chose diminue à mesure qu'on la connait. Le mille-et-unième groupe de garage de 2018 ressemblera au précédent, et on se demandera, mi-désolé mi-consterné, ce qui pouvait bien nous électriser quand on écoutait les Sonics et les Standells, à l'époque. De même, on compterait sur les doigts d'une main les groupes qu'on a aimés jusqu'au cinquième album, comme J.C. Satàn – presque dix ans après le coup de foudre. Il y en a déjà, on en connaît, qui les ont « trop vus », trop entendus, et qui n'en attendent plus rien. Sauf que.
Sauf que les mêmes vont avoir une drôle de surprise, car la bande à Satàn n'a pas seulement fait un cinquième album pour la forme, histoire de justifier la prochaine tournée : elle s'est réunie pour chercher le carburant rare, le courant miraculeux capable de galvaniser nos sens endormis, l'électrochoc nous contraignant à renouer avec l'impression urgente d'être en vie. Centaur Desire est un disque comme une nouvelle première fois, enregistré collectivement (avant, Arthur et Dorian se chargeaient de tout les instruments), porté par un son d'une puissance inouïe (les dernières années ont servi à accumuler du matériel), et traversé par un nouveau groove (Romain enregistre enfin ses parties de batterie, et c'est merveilleux). La voix de Paula, jamais où on l'attend, ajoute au climat de fraîcheur ambiant.
C'est donc la panacée, au sens des alchimistes – ce remède universel qui rend la vue aux aveugles, l'audition aux sourds, et la jeunesse aux vieux corps blasés. Il fallait trouver la formule qui combine un indéniable talent de composition avec une furie « live » dévastatrice, dont le résidu en laboratoire, sur le tamis du vinyle, avait toujours eu l'air un peu sage. C'est fait, et un peu de cet or scénique s'est stabilisé pour se laisser graver et reproduire, à l'infini, jusque dans nos enceintes. Si le Nicolas Flamel moderne qui a extrait ce métal jaune de la tourbe s'appelait Josh Homme ou Black Rebel Machin, le monde entier bruisserait de l'extase unanime des flatteurs de cour. Mais à l'heure où lesdites sommités composent un énième opus soi-disant magnum qui ressemble fortement à du toc, J.C. Satàn sort un truc qui les enterre tous avec la bonhommie freak, l'hilarité rabelaisienne et grand-guignolesque d'un centaure en rut nous invitant à la grande danse de Pan, dans un décor de pochette de Manowar. « CENTAUR DESIRE !», déclame une voix caverneuse sur le morceau-titre, comme on évoquerait un démon-léviathan pour terrasser une armée d'orques boueux à coups de godemichet enflammé. C'est la vie au superlatif, dans son explosion de sève printanière, qui accompagne la grande montée libidinale universelle, celle qui nous transit dans la baise cosmique ou la fosse à pogo.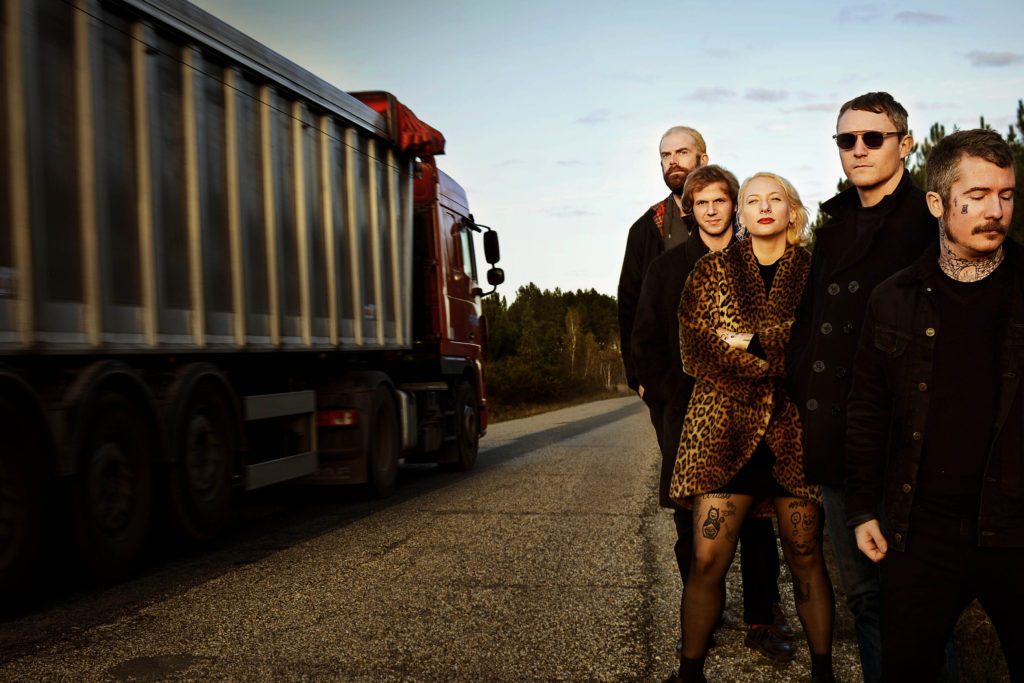 Que le cinquième album soit le meilleur en date, ce n'est sans doute pas courant, mais cela donne à penser. Loin des groupes sortis de l'oeuf qui semblent trouver gratifiant de passer en access prime-time sur Télé Monte-Carlo pour jouer une version tronquée de leur seul tube, avant d'aller docilement présenter la météo entre deux réclames pour les mobiles, et trahissent ainsi leur seule véritable ambition – devenir des animateurs –,  J.C. Satàn a pris son temps, travaillé, cherché, sans user l'émail de ses dents sur le parquet javellisé de la pop en jogging fluo, là où la critique, rendue hystérique par sa propre emphase, découvre un génie par jour. Et quand une tuerie comme « Complex Situation » sera jouée sur un plateau télé, on verra un Yann Barthès désarticulé disparaître dans une trappe-à-guignol, d'où on le tirera le visage baigné de larmes : on n'a décidément pas tous les jours un premier choc de cette trempe.
Pierre Jouan
//////////////////////////////////////////////////////////////////////
As we know, first times are always the most powerful: the shattering rush of revelation can only be experienced once. After that it's all an inevitable, exhausting quest for repetition, a feverish search for the original  shock, and pointless reiteration and accumulation poisoned by consciousness, analysis and age: and such a sensation keeps fading as we experience  it. 2018's garage band #1001 will look and sound the same as the preceding one, and leave you wondering – half-sorry, half-dismayed – how on earth listening to the Sonics and the Standells could electrify you back in the days. Likewise, you can count on the fingers of one hand the bands you've loved up until their 5th album like J.C. Satàn – almost ten years after falling in love. We all already know dudes who have "seen them too much", heard them too much and stopped expecting anything from them anymore. Except that…
Except that those folks are in for a big-time surprise, as the Satàn crew did not deliver a 5th album just for the hell of it, just to justify their next tour: they got together to seek the rare fuel, the miraculous current able to galvanize our sleeping senses, the electroshock forcing us to revive the urgent impression of being alive. Centaur Desire has something of a new first-time record – recorded all together (Arthur and Dorian used to handle all instruments themselves), enhanced by an incredibly powerful sonority (gear has piled up over the last years), and filled with a new groove (Romain finally plays his drum parts, and it's fantastic). Never where you'd expect it, Paula's voice adds to the pervading climate of freshness.
A true panacea, in the alchemists' sense – that universal remedy that gives sight back to the blind, hearing back to the deaf and youth back to old jaded bodies. A formula had to be found, that combines an undeniable talent for composition with devastating live fury – the laboratory residue of which, on the vinyl sieve, had always seemed a bit staid. Here it is, and some of this on-stage gold stabilized to get cut on record and reproduced endlessly until reaching our speakers. If the modern-era Nicholas Flamel extracting this yellow metal out of peat was called Josh Homme or Black Rebel Something, the whole world would be murmuring the ecstasy of court's flatterers. At a time when the aforementioned bigwigs are composing a supposedly magnum umpteenth opus that smacks a lot of schlock, J.C. Satàn release something that dashes all of them with the cheerfulness of freaks and the Rabelaisian, farcical mirth of a horny centaur inviting us to Pan's great farandole, in the setting of a Manowar sleeve. "CENTAUR DESIRE!" declaims a sonorous voice on the title song, just like one would invoke some demon/leviathan to lay low an army of muddy killer whales by hitting them with burning dildos. Like a superlative life, an explosion of springtime sap accompanying the great universal libidinous rush that seizes us in the cosmic shag or in the mosh pit.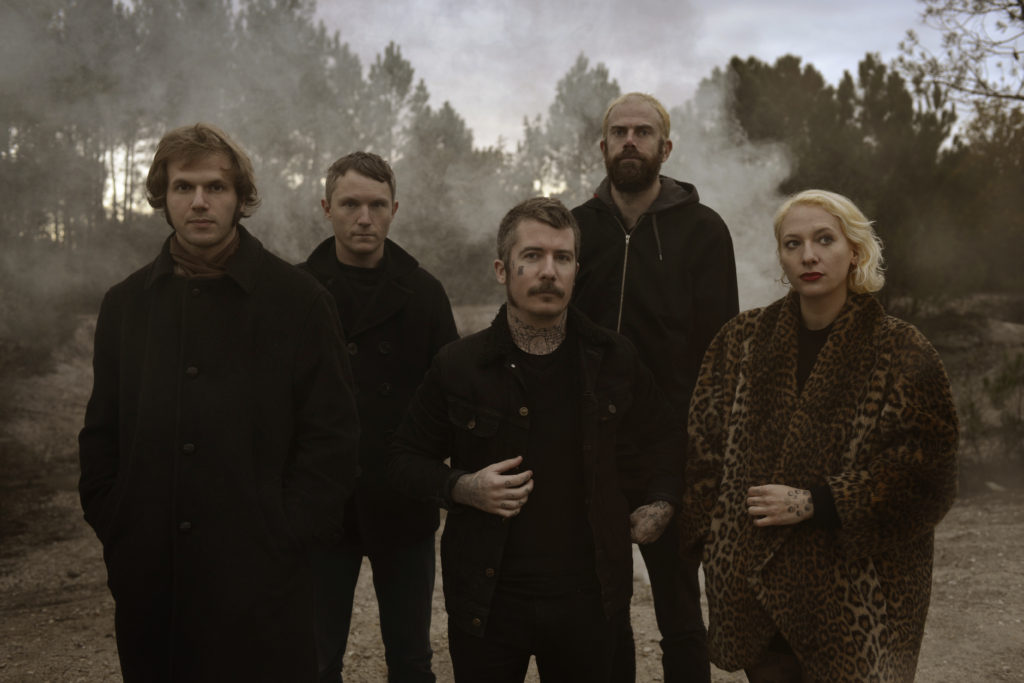 No doubt the fact that this 5th album is their best one to date is quite uncommon and leads one to wonder. Light years away from barely-hatched bands that seem to find reward in a second-class access prime-time appearance playing a shortened version of their unique hit before docilely presenting the weather forecast between two cell phones ads, thus betraying their only ambition – to become TV hosts – J.C. Satàn took their time, worked and searched without sacrificing their ambitions on the altar of dayglo-tracksuit pop, on which the critique, hysterical by dint of its own pomposity, reveres each day a new genius. And when a killer such as "Complex Situation" is played on a TV set, we'll see some dislocated host disappear through a puppet-theater trapdoor, and then be pulled from there with tears on his face: a first-time shock of this caliber really doesn't hit one every day.