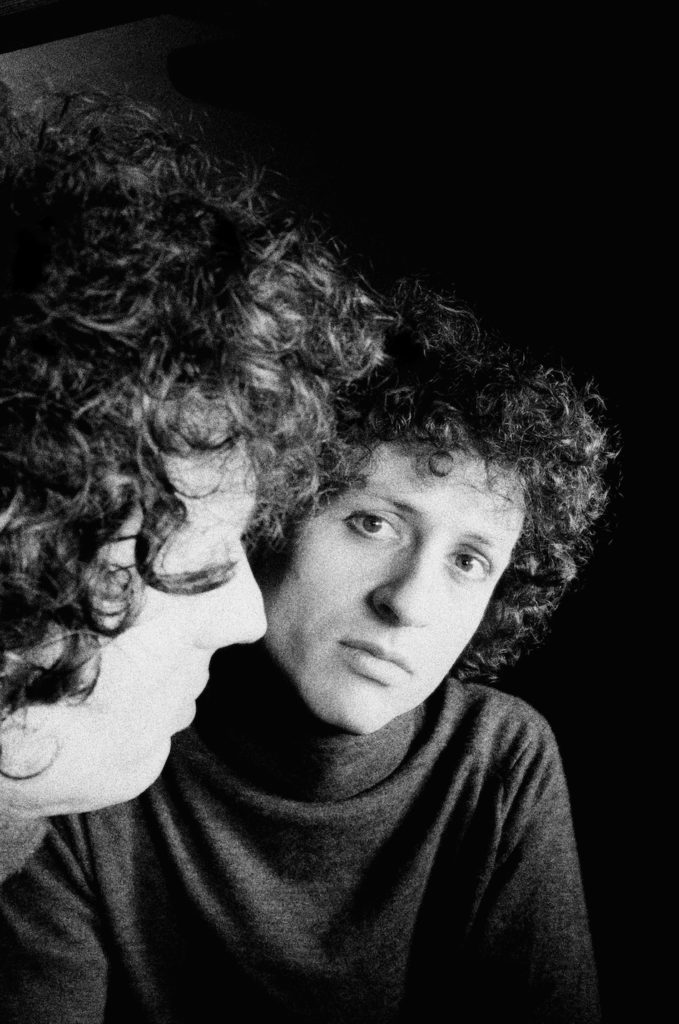 « Retour à la chambre à coucher, aux heureux accidents, aux erreurs magiques. Je change la cassette de face. Enregistre par dessus Bob Dylan, Syd Barett et dans la tombe de Beck. Je ressors la boîte à rythmes, le flanger et la guitare classique. Caféine, nicotine. Sacs poubelle sous les yeux où des enfants se balancent en chantant. Angoisse du temps qui passe. Le garçon pitché, la femme reverse.
Prends le comme un trip. Une colonie de fourmis à travers le système sanguin. Un pot de yaourt éclaté sur tes cheveux. Du sperme de bébé baleine contre un ciel bouché.
Des rognures d'ongle effervescentes multicolores. Le soleil dans ta bouche.
Je joue selon mes propres règles. Je marche sur les traces de ma maison. C'est de cette manière que les disques prennent feu. »
 Nouveau projet solo de Guillaume Marietta après The Feeling of Love.
Premier album intimiste, enregistré en solitaire et bricolé dans une chambre sur un 4 pistes à cassette en 2014.
Dix chansons brutes, lysergiques et mélancoliques, aux tonalités folk, pop et psychédéliques.
Mixé avec Olivier Demeaux du groupe Cheveu
/////////////////////////////////////////////////////////
« Back to bedroom, to happy accidents and magic errors. I turn the tape. I record over Bob Dylan, Syd Barett and in Beck's grave. I take out the drum machine, the flanger and the accoustic guitar. Caffeine, nicotine. Garbage bags under the eyes, where kids sing swinging. Anxiety of passing time. Pitched boy, reverse woman.
Take it as a trip. A colony of ants through the bloodstream. A yoghurt pot burst on your hair. Baby whale cum against an obstructed sky.
Effervescent, multicolored nails parings. Sun in your mouth.
I play according to my own rules. I walk in the footsteps of my home. That's how records catch fire. »
About :
Marietta is the new project of Guillaume Marietta after The Feeling Of Love.
First intimate album, recorded solo and hacked in a bedroom on a four tracks recorder. In 2014.
Ten raw, lysergic, melancholic songs, with folk, pop and psychedelic tones.
Mixed with Olivier Demeaux of the band Cheveu.
Influences :
Syd Barret, Jonathan Halper, first Becks albums, Robert Wyatt, Kurt Vile, Cate Le Bon, Bill Callahan, John Lennon, Grover Lewis, Lou Reed, Bob Dylan, White Fence, Spectrum, etc.
On stage :
Guillaume Marietta : Guitar, Vocals, Samples
Narumi Herisson (Tristesse Contemporaine) : Analog synthesizer
Henri Adam (The Feeling of Love, TITS) : Bass
Paul Ramon (La Secte du Futur) : Drums
Paul Rannaud (Volage) : Guitar, Backing vocals