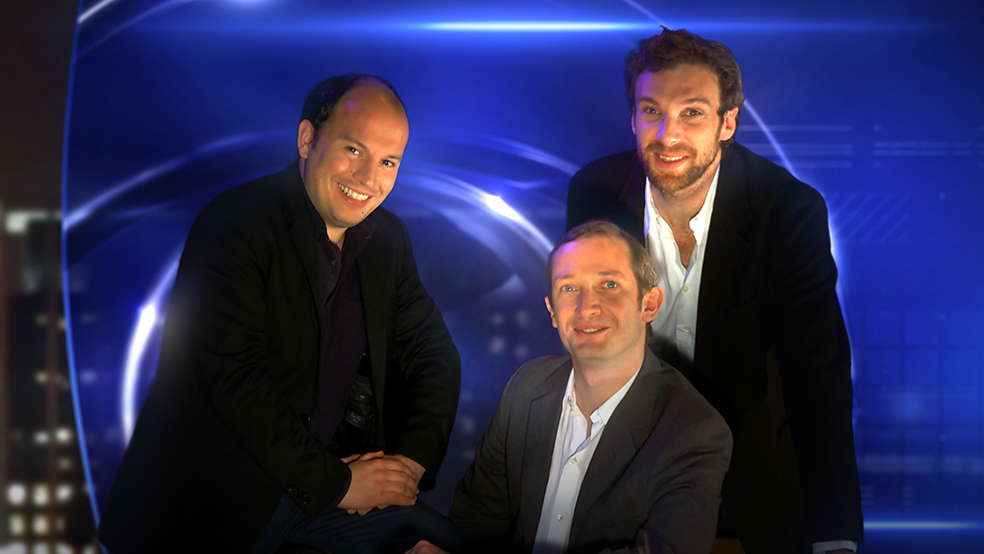 Les quatre premiers albums d'un groupe rock suivent un schéma très précis, grossièrement calqué sur L'Anneau du Nibelung de Wagner : naissance, conquête, guerre, destruction. Un premier disque où il donne le maximum ; un deuxième où il continue sur sa lancée en mettant la barre un cran au-dessus ; un troisième où il repart à zero, et si possible dans le sens inverse ; un quatrième en guise d'épitaphe ou de passeport pour la légende. Cheveu n'en sont qu'au troisième mais, vu qu'ils ont déjà intégralement foiré les deux premières étapes, il n'y a rien de particulièrement étonnant à les voir arriver lancés à pleine vitesse et à contre-sens sur une route de campagne ravagée par les flammes, avec un disque qui s'impose tranquillement comme leur plus spectaculaire réussite à ce jour.
Après un premier album aussi cagneux qu'incandescent, très intelligemment baptisé Cheveu, le trio parisien avait fini par exploser à la face du monde dans un épais brouillard d'écume avec 1000, deuxième LP balancé avec la force des gueux, la rage des seigneurs et le désespoir des justes sur une nation assommée par l'ennui. Cheveu débarque aujourd'hui dans 2014 le coeur lourd et les yeux rouges, comme ces traîne-misère sur qui la lumière se rallume dans les bars à l'heure de la fermeture, et dont les visages trahissent généralement un vague embarras, une anémie certaine, et un reste d'idées, de desseins, de combines. C'est sur ces petits restes de nuit que les sultans de la noise-à-sandales ont construit leur troisième disque, où brille, d'entrée, un sommet : l'intouchable « Polonia ». Un titre qui voit David Lemoine réciter quelques lignes du Buffet Froid de Bertrand Blier avec l'expression d'un type qui se serait chié dessus et à qui cela aurait donné un infini sentiment de puissance, pendant qu'Etienne Nicolas et Olivier Demeaux déroulent lentement le vertigineux décor d'un western théologique, façon Morricones du bled. C'est beau, grotesque, déchirant, on dirait une scène du Malpertuis de Jean Ray accompagnée par un chœur de circés endeuillées et c'est de loin un des trucs les plus fabuleux que vous entendrez cette année.
Un titre en forme de voyage intérieur, d'odyssée en appartement, tout en broderies baroques et fauteuils clubs capitonnés, équivalent sonique des peintures du Douanier Rousseau, ce maître de la jungle qui n'était, paradoxalement, jamais sorti de chez lui. Et le reste est évidemment à l'avenant : absurde, excessif, vital, mais paradoxalement plus lisible et direct que par le passé (« Juan In A Million » ou le tubesque « Albinos », basé sur un monolgue de Gummo, le film d'Harmony Korine), à la limite du traditionnel (« Pirate Bay », est peut être le premier morceau de Cheveu où la guitare sonne vraiment comme une guitare). Le résultat d'un ménage radical opéré par la groupe, qui a voulu un disque à la fois plus live, plus organique, et plus produit, où les choeurs (arrangés à Tel-Aviv par Maya Dunietz, déjà responsable des cordes sur 1000) et les parties d'orgue (jouées par Xavier Klaine et enregistrées à l'Eglise Saint Merri) ont remplacé les découpages insensés de 1000 et la reverb trouble de Cheveu. À l'arrivée, 10 morceaux secs, acérés, toujours vertigineux mais aux manières étrangement humaines, où les éclairs de génie tombent drû comme grêle, jusqu'au sublime « Johnny », improbable rencontre entre Wall Of Voodoo, François de Roubaix et le X de Los Angeles, et point final d'un disque qui fait irrémédiablement de Cheveu les nouveaux maîtres d'un monde puant où l'amour, la viande et la merde se consument en plein vent.
Lelo Jimmy Batista
Photo : Dezoteux
///////////////////////
On their first four albums, most bands go by the Wagner handbook, roughly drafted according to the Ring des Nibelungen :  birth, conquest, war, destruction. They usually give it all on their first record, keep on trucking at a higher speed on the second, start back from scratch on third effort -most preferably in a totally opposite way- and gamble it all on a fourth album, for a sad epitaph or a one-way ticket to Valhalla. Cheveu has now reached album #3 and since they totally fucked-up the first two steps, there's nothing surprising in seeing them come back at full speed on a countryside road stuck in a beat-up van on fire, with BUM, their most incredible piece of work to date.
 After a quick introduction (the promising but sketchy Cheveu), the parisian trio blew up on the world's face with their second LP, 1000, a record thrown at the bored masses in full ragged glory. Cheveu now enters 2014 heavy-hearted and red-eyed, just like those wrecks of humanity blinded by the lights at closing time, their misery, bad skin and unachieved schemes exposed before dawn. Cheveu built its third LP on the ashes of those unholy hours, around the majestic « Polonia », a track on which David Lemoine recites a few lines from Bertrand Blier's Buffet Froid with the set expression of a man empowered by the fact he just shit his pants, while Etienne Nicolas and Olivier Demeaux slowly unwind the rapturous scenery of a theologian western. The song is beautiful, grotesque, heart-rending, just like a scene out of Jean Ray's Malpertuis backed by a funeral choir of angelwitches, and is definitely one of the most amazing things you'll hear this year.
 BUM, just like « Polonia », is an inner trip, an odyssey bordered by the walls of an antique mansion, full of baroque embroidery and padded club chairs, perfect aural counterpart for the paintings, of Rousseau, master of the exotic which –paradoxically- never ventured out of France. Cheveu's third record is full-on excess and absurdity, but is also much more legible and effective than their previous efforts (see « Juan In A Million » or the sure-fire hit « Albinos », which lyrics are taken from a monologue in Harmony Korine's Gummo), even traditional at times (« Pirate Bay » seems like the very first Cheveu song where guitars sound like guitars). This time, the band opted for a much more live-based, organic and fully-produced sound, replacing 1000's messy cut-ups and Cheveu's shitgaze blur by throbbing organs (played by Xavier Klaine and recorded at Saint Merri Church) and wall-of-sound choirs (arranged in Tel-Aviv by Maya Dunietz, already in charge of the lush string arrangements on 1000). The result : 10 tracks drier and sharper than anything Cheveu has done before, definitely out-of-this-world but elegantly mannered, veined with unaltered genius and ending with the spectacular « Johnny Hurry Up », an unreal track which owes Wall Of Voodoo and X as much as François de Roubaix and crowns Cheveu as the masters of a new world where love burns over piles of rotting meat and shit.