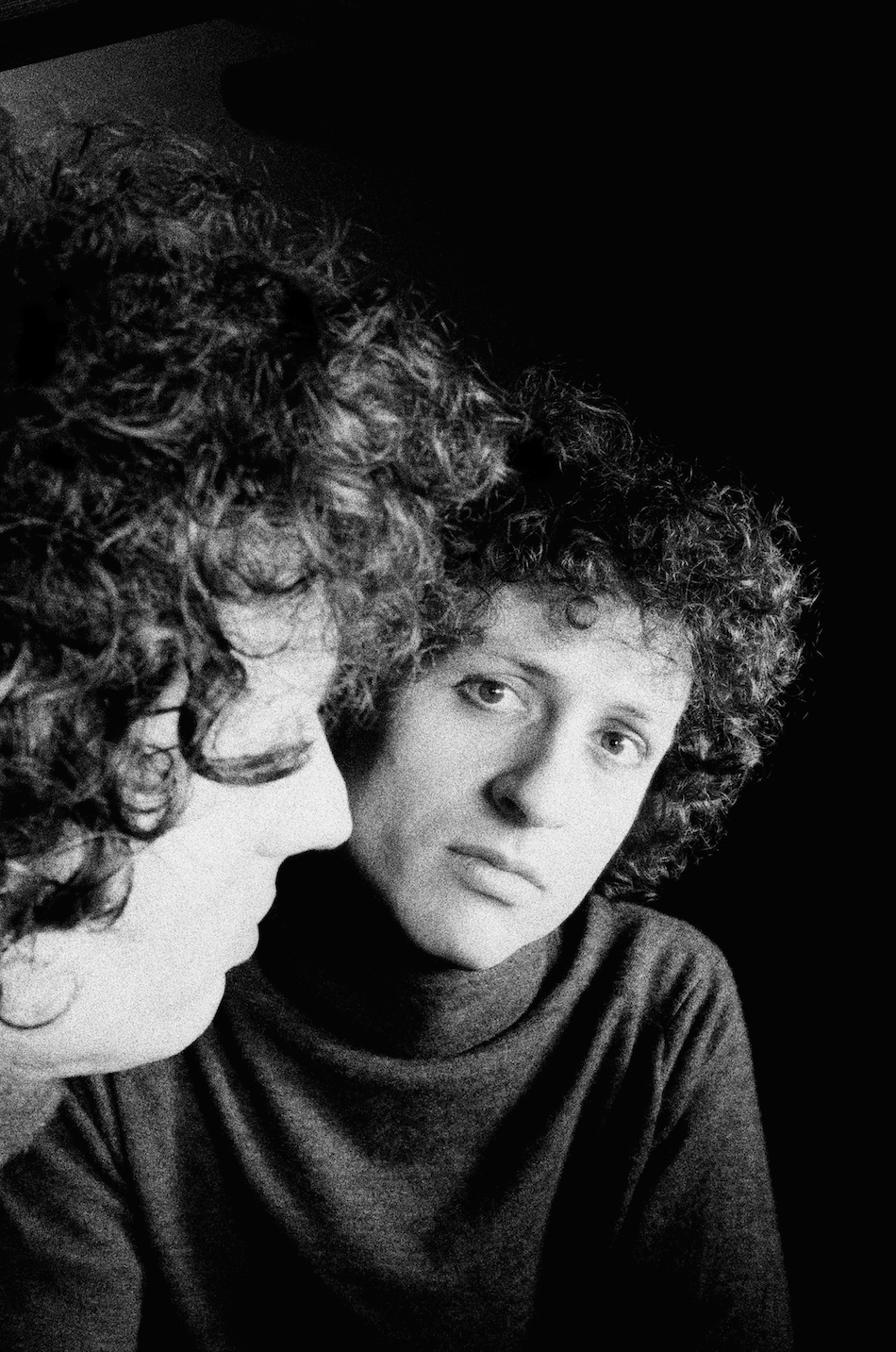 Dans 20 ou 30 ans, il se peut qu'on parle de Guillaume Marietta comme on parle aujourd'hui d'Arthur Russell ou de Robert Johnson, de ces gens que leurs contemporains ont juste vu passer en coup de vent, sans trop s'y attarder, et qu'on redécouvre sur le tard, au profit d'une anthologie éditée par un label prestigieux ou de témoignages insensés dans un documentaire picaresque. Mais très franchement, on ne vous le souhaite pas. Parce que vous y perdriez beaucoup. Le mieux serait vraiment que vous n'attendiez pas de vous pâmer devant des archives et de vieux souvenirs et profitiez pleinement de ce que Marietta a à offrir maintenant, tant qu'il en est temps.
Bien sûr, à première vue, le parcours de ce pilier de la Grande Triple Alliance de l'Est, scène anarchique qui a explosé entre Metz et Strasbourg au début des années 2000, n'est pas forcément simple à suivre. Passé par A.H. Kraken, Plastobéton et surtout The Feeling Of Love, Guillaume Marietta a sorti en 2015 un premier album solo, Basement Dreams Are The Bedroom Cream, sublime collection de chansons bricolées sur un magnéto 4 pistes. Un de ces disques de chambre fermée à double tour au fond d'une maison sans adresse, comme on pensait seuls Syd Barrett ou John Frusciante capable d'en faire – références un rien secouées, mais clairement identifiées. C'est avec le deuxième album que les repères se perdent. Parti enregistrer à Los Angeles avec Chris Cohen, Marietta en revient avec La Passagère, disque magnétique et luxuriant, genre de Berlin aux fenêtres grandes ouvertes ou de The Idiot baigné de soleil, alternant fouet et caresse avec une élégante désinvolture, jonglant hardiment entre le rock le plus exigeant et la chanson la plus engageante. Avec ce disque, Marietta gagne une profondeur et une complexité inouïes mais perd une partie de son public, dérouté par cette sortie de route volontaire. De là, difficile d'envisager la suite.
Réalisé seul, comme le premier, mais cette fois avec des logiciels de MAO crackés, Prazepam St. est un disque à la fois plus dense et plus simple à appréhender que les précédents, mais surtout plus ludique. « Je voulais m'amuser, explique Marietta. Construire un monde sombre et lumineux avec mes petites mains et du matériel de récupération, comme David Lynch à l'époque d'Eraserhead » – un des principaux points de repères de l'album. C'est aussi, plus involontairement une synthèse – on y retrouve le côté artisanal du premier album, celui plus flamboyant et ambitieux du deuxième, mais aussi des traces des irruptions stridentes d'AH Kraken, des grandes embardées cosmiques de Feeling Of Love ou du groove magouilleur de Funk Police. Au delà de ces références personnelles, Marietta y a jouté ses influences adolescentes dans lesquelles il s'est replongé durant l'enregistrement – Sonic Youth, Beck, Nirvana, les Beastie Boys, mais aussi Jim O'Rourke ou David Pajo : le titre « Pajo » est un clin d'oeuil au guitariste de Slint dont le projet solo Papa M a beaucoup marqué Guillaume.
C'est aussi un disque sombre et troublé, porté par son titre, référence à un anxiolitique utilisé dans le traitement de la dépression. « J'ai souvent essayé de parler dans mes textes de la manière dont l'esprit humain fonctionne, de nos contradictions, de notre noirceur intérieure, explique Marietta. Et j'avais envie cette fois de faire rentrer le champ lexical des médicaments dans mes textes. Notre corps et notre esprit sont façonnés par ces substances qu'on ingurgite en permanence et je voulais jouer avec ça. C'est un album chimique. » Comme le montrent "Dmpa", molécule utilisée comme castrateur chimique sur les délinquants sexuels américains, transformée ici en folk song cabossée écrasée par les samples, les boîtes à rythmes et les breaks d'outre-espace. Ou "Aluminium", élément solide et brillant mais hautement nocif, à l'image de la balade incandescente truffée de synthés grondants, qui ouvre l'album – pas un choix tout à fait innocent : "L'aluminium reflète assez bien notre capacité à accepter toutes les choses merdiques qu'on nous présente comme étant nécessaires à notre quotidien, conclut Marietta. On est les champions pour toujours faire l'inverse de ce qui est bon pour nous." Comme par exemple de passer à côté de Marietta aujourd'hui pour se morfondre en éloges dans 20 ou 30 ans. Il est là. Profitez-en.
Lelo Jimmy Batista
Photos : Chloé Lecarpentier
///////////////////////////////////////////////////
In 20 or 30 years, we'll talk about Guillaume Marietta the same way we talk about Arthur Russell or Robert Johnson today – people ignored by their contemporaries and rediscovered later in prestigious anthologies or picaresque documentaries. Future being rather incertain these days, it would maybe be better if you didn't lose any time and enjoy Marietta right away.
Sure, it won't be easy to map Marietta's journey – one of the key players of the GrandeTriple Alliance De l'Est, an anarchic scene which exploded between Metz and Strasbourg in the early 2000s, fronting bands such as A.H. Kraken, Plastobéton and The Feeling Of Love. In 2015 he released his first solo album, Basement Dreams Are The Bedroom Cream, an amazing collection of 4-track twisted lullabies who got him comparisons with Syd Barrett and John Frusciante. Then comes his second LP and suddenly you lose the track – footprints have been covered – no more of that sweet demo sounding folky weirdness : La Passagère is recorded in Los Angeles with Chris Cohen and it's a lush and mesmerizing record, like Berlin with windows wide open or a sun-drenched The Idiot. A record that gives Marietta's music new layers of depth and complexity – even if he loses part of his audience in the process. Following this would be tough – and hazardous
No studio sessions in LA, no 4-track demos, Prazepam St. has been recorded with cracked computer music software. Richer and fuller than the two previous records, this new LP is also, paradoxically, unbashed and easier to grasp. "I wanted to have fun," says Marietta. Build a dark and bright world with my little hands and raw material, like David Lynch when he did Eraserhead "- one of the main keys to the album. It is also, more involuntarily a synthesis – there's the raw side of the first album, that more flamboyant and ambitious of the second, but also small pieces of AH Kraken, Feeling Of Love and even Funk Police. Marietta went back to some of his teenage years fovorite records – Sonic Youth, Beck, Nirvana, the Beastie Boys, but also Jim O'Rourke or David Pajo – "Pajo" is a nod to te guitarist from Slint whose solo project Papa M is a mainstay on Guillaume's record collection.
Prazepam St. is also a dark and twisted record, as its title shows – a reference to an anxiolitic used for severe depression. "I have often tried to speak in my lyrics of the way the human mind works, of our contradictions, of our inner darkness, explains Marietta. And this time I wanted to bring the lexical field of drugs into my texts. Our body and mind are shaped by these substances that we use and abuse and I wanted to play with that. It's a chemical album. » Proof made with « Dmpa », a molecule used as a chemical castrator on American sex offenders, transformed here into a battered folk song crushed by samples, rhythm machines and breaks from outer space. Or « Aluminum", a solid and shiny but highly harmful element, like the incandescent ride full of rumbling synths, which opens the album – not an innocent choice: "Aluminum fairly well reflects our ability to accept all the things that we are presented with as being necessary for our daily life, concludes Marietta. Despite the experience, we always do the opposite of what is good for us. " Like ignoring Marietta records, for exemple. Awaiting for 20 or 30 years to praise them. But you know what? He's here. Right now. Enjoy.
Photos : Chloé Lecarpentier