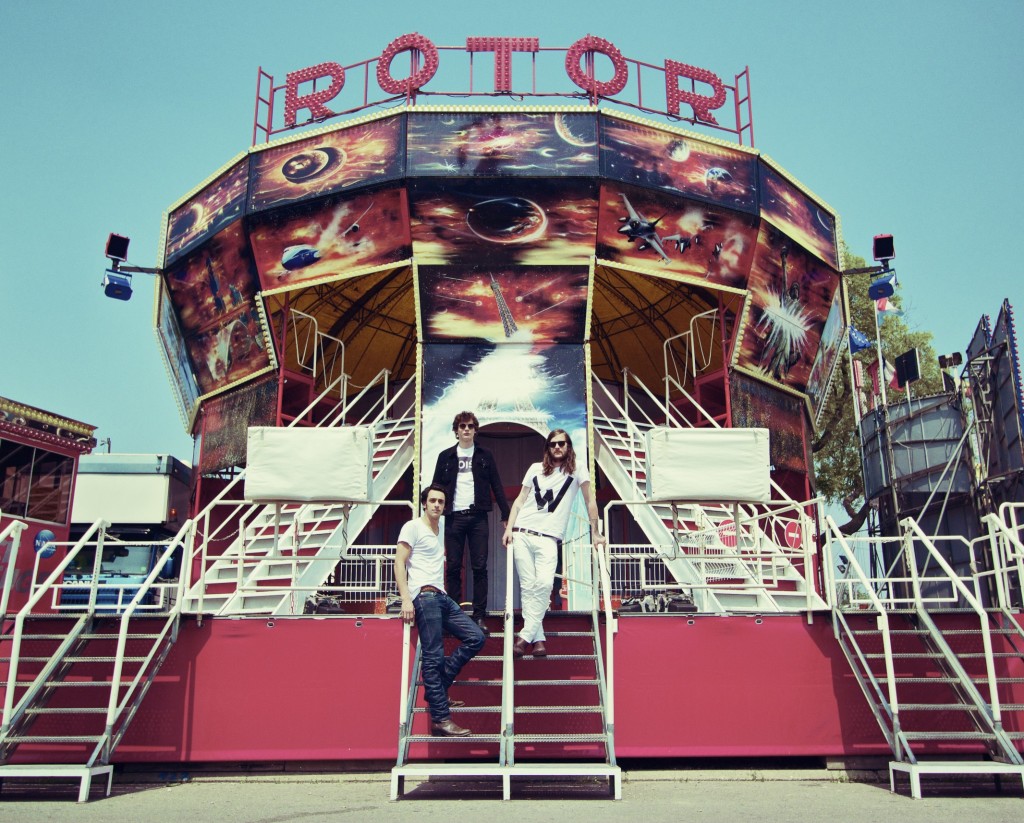 Les parisiens de WALL OF DEATH, trio formé en avril 2010, par Gabriel Matringe (chant, guitare, sitar), Brice Borredon (claviers, chant) et Adam Ghoubali (batterie) impressionnent avec un premier album aussi mature.
Puisant leur inspiration autant dans les racines du psychedelisme américain (Electric Prunes, 13th floor elevator, Velvet) qu'anglais (Pink Floyd, Soft Machine, Jesus & Mary Chain), WALL OF DEATH nous transporte dans une même chanson du dessert de la death valley, aux bocages des côtes britanniques.
Et puis, il y'a ce chant si particulier, évanescent,  qui auréole de mysticisme et de mélancolie ce premier album. Déluge de guitare, Batterie lourde, claviers trippés, des titres vibrant, pour une ode au jour naissant qui serait célébrée par des moines sous acide.  L'orgue vintage Farfisa sur cabine Leslie,  les synthés spaciaux de Brice, et la 12-cordes Burns martelées par Gabriel sont devenus autant d'armes de destruction massive aux mains du jeune groupe.
Les Black Angels ne s'y sont d'ailleurs pas trompés, adoptant véritablement le groupe suite à la première partie d'un de leurs concerts à Bruxelles, et n'hésitant pas à les embaucher sur toutes les dates de leur tournée européenne.  Ils les ont inviter également à jouer au Psych Fest d'Austin et offert l'opportunité d'enregistrer ce premier disque aux Etats-Unis avec Brett Orrison, leur ingénieur du son.
///////////////////////////////////////////////
Wall of Death, together since April 2010, is now ranked among the principal exponents of the new European post-psychedelic rock scene.
Inspired by the scintillating understatement of the Velvet Underground, the esthetics of Pink Floyd, the stridency of Neu and the Silver Apples, this trio of Gabriel (vocals, guitar, sitar), Brice (keyboard, vocals) and Adam (drums) draws us into their somber, troubling world of uncertainty, perpetually seeking the keys to its future in the ruins of the past.
With roots extending from America to old-world European culture, Wall of Death creates a sound that is powerful, heavy, haunting and visionary.
A synthesizer reaching deep into the bass register, an acid-tinged guitar drenched with echo, a warm-toned organ and violent drums combine with voices that range from soaring to fathomless, creating a masochistic yet flamboyant universe in which this group heals its collective wounds.