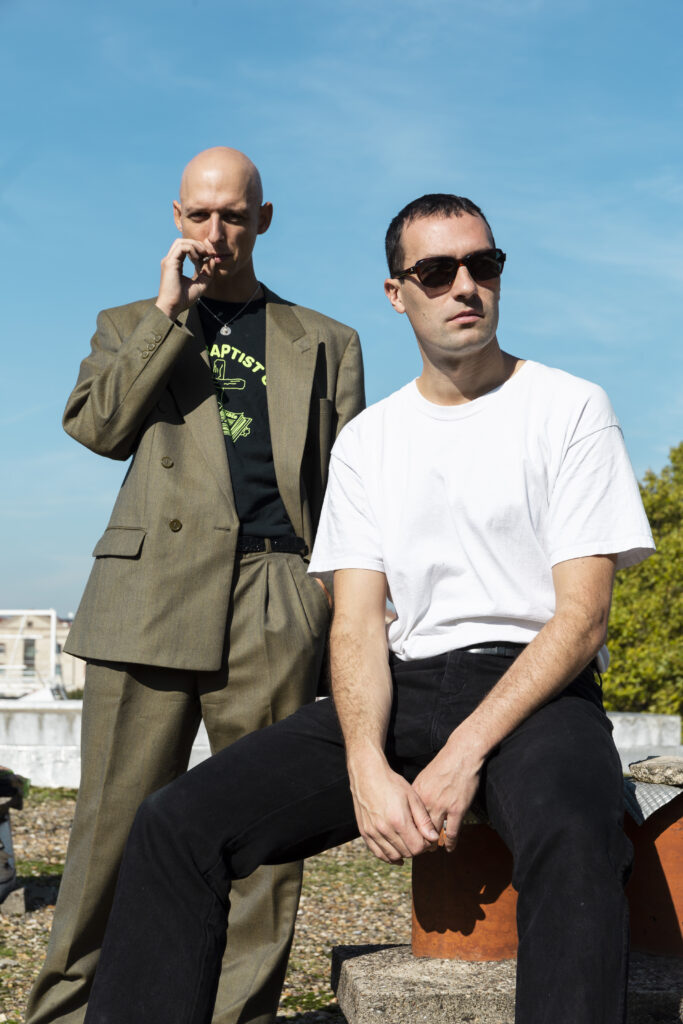 ENGLISH TEXT BELOW
A quoi ça sert un disque ? A remettre en selle le sentiment. A se souvenir de l'odeur du concert. A convaincre l'autre d'y aller avec nous. A aider les musiciens à se ruiner la santé pour refaire la nôtre. Mais surtout, quand ce disque complète un concert : à pouvoir extrapoler. Avec la mémoire du contre-champ de chaque plan. Un disque contient tout cela, il faut juste déplier."Dromonia", deuxième album après "Grave", est un de ces petits papiers pliés avec insistance jusqu'à devenir durs comme du bois, ceux sur lesquels on a écrit les choses importantes. Les grands décès, les petites confessions, les grosses erreurs.
Bracco, sur scène, c'est Loren, qui se tient bien occupé, baguettes en main, devant un assortiment de machines et de synthés. Et c'est Baptiste, guitare au cou, qui chante avec la conviction rare de ceux qui se rentrent le micro dans la bouche pour que les mots sortent mieux.  S'être pété la rétine sur les VHS des Cramps doit aider. Son bagage garage (Los VV's) informe le jeu de gratte âpre et précis. Baptiste gère la verticalité, Loren l'espace et les horizontales : ça érige solide même si c'est technique schlag, visseuses et bois de palette, on sent qu'ils visent haut.
Bracco a la peau lisse et humide, les étiquettes ne collent pas trop dessus, quoi qu'on tente. Ca ne les empêche pas de laisser leur musique être visitée par des fantômes discrets de la famille recomposée dark wave. Ils aiment Psychic TV, DAF, Suicide et Throbbing Gristle et ça s'entend. Les anciens combattants de la musique noteront que Bracco, bon enfant de son époque terrible, a ce son de synthèse chaud-froid des périodes charnières où tout est casse-gueule (le jour où on a entendu une guitare s'incruster dans de la techno, le moment où les punks ont appris un quatrième accord, la nuit où les Happy Mondays ont décidé de confier des maracas à Bez : ce chemin-là est pavé de disques courageux). Sunshine et Secretly dancing sont de bons exemples de ce crossover apatride où le traitement du couple guitare / batterie est particulièrement réussi.
Le mix clinique et efficace du producteur, Marc Portheau, incite à jouer le disque plus fort que l'ambiance de merde actuelle. Ensemble, ils ont passé au désinfectant industriel les compos, conçues en résidence à la Station – Gare des Mines, et enregistrées au studio La Seine. Lauriane, transfuge des shoegazers de Bryan's Magic Tears, les a rejoints pour un featuring vocal. Cobra Music, premier single, qu'on avait déjà pu entendre en live, est le prototype de ces morceaux-marathons construits pour être joués en les tirant jusqu'à l'épuisement, on espère que vous serez là au finish.
Halory Goerger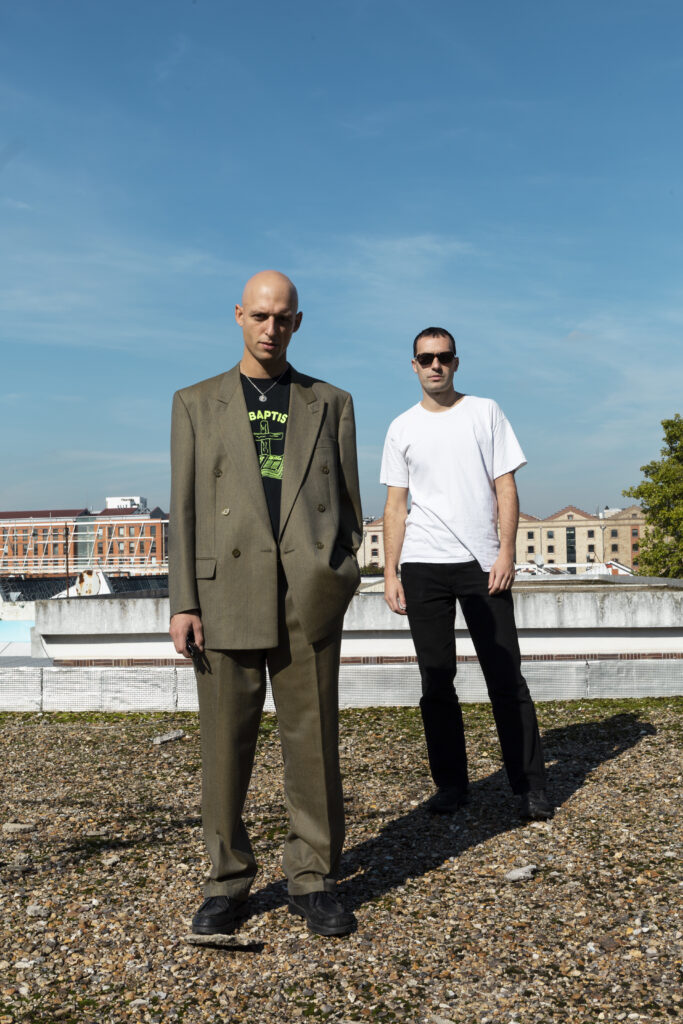 ///////////////////////////ENGLISH//////////////////////////////////////////// 
 A record : what is it good for ? Remembering the gig. Convincing a significant other to come. Helping musicians ruin their health preserving our own. Most of all : a record is a great companion to a concert. You can extrapolate all kinds of things from it. With memories from every angle you witnessed live. A record contains all that, you just need to let it unfold. « Dromonia », second album after « Grave » is one of those small papers folded with insistence until they become harder than wood. The ones on which you wrote the most important of things. Death, confessions, mistakes.
Bracco, on stage : Loren, drumsticks in hand, busy working machines and synths. And Baptiste, guitar-strapped, singing with the mic close to disappear in his throat, to make words come out right (those Cramps' VHS tapes have left their mark). Built in a garage band (Los VV's), the guitar sound is harsh and precise. Baptiste deals with verticality, Loren with space : building fast with crappy materials but high hopes.
Bracco has the kind of smooth and wet skin labels can't stick to. Still, they let their music be haunted by ghosts of the dark wave family. They fancy Psychic TV, DAF, Suicide, Throbbing Gristle. Music veterans will note that Bracco has that distinctive sound of pivotal periods when everything gets dicey (the day guitar made its way into techno, that moment when punks learned a fourth chord, the night the Happy Mondays entrusted Bez with maracas). That path is paved with brave records. Sunshine and Secretly dancing are good examples of that stateless crossover where the guitar/drums treatment is a success.
The clinical and efficient mix of producer Marc Portheau incites to play the record harder than the current shitty atmosphere. Together, they gave the tracks the industrial treatment. Lauriane, from shoegazers Bryan's Magic Tears, joined them for a vocal featuring. Cobra Music, the first single, which we already heard live, is one of those marathon tracks built to be played to exhaustion. Be there at the end. 
Halory Goerger