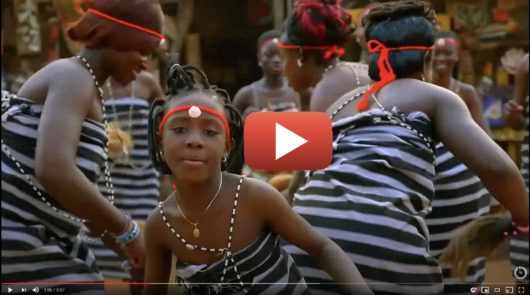 Watch now "PEBA" > https://IDOL.lnk.to/PebaFB/youtube
STAR FEMININE BAND est un groupe du Bénin, originaire des alentours de Natitingou et uniquement composé de jeunes filles âgées de 8 à 15 ans qui jouent, et interprètent leur propre répertoire. Leurs chansons parlent pour l'essentiel de la condition de la femme africaine, et notamment du mariage forcé, de l'excision, et de leur rêve de liberté. Leur morceau Peba est chanté en waama, et parle de la nécessite et le devoir de scolariser les filles pour devenir indépendante. Peba est le premier extrait d'un album a paraitre le 13 novembre 2020. Supporte les filles du Star Feminine Band, Fais tourner !
STAR FEMININE BAND is a group from Benin, originating from the surroundings of Natitingou and only composed of young girls aged 8 to 15 years old who play and interpret their own repertoire.Their songs are mainly about the conditions of African women, including forced marriage, female circumcision, and their dream of freedom. Their song Peba is sung in waama, and speaks about the need and duty to educate girls to become independent. Peba is the first single from an album released on November 13th, 2020. Support the girls, Spin it !
RELEASE LE 13 NOVEMBRE SUR BORN BAD RECORDS